Release Notes – April 20, 2017 (Version 26)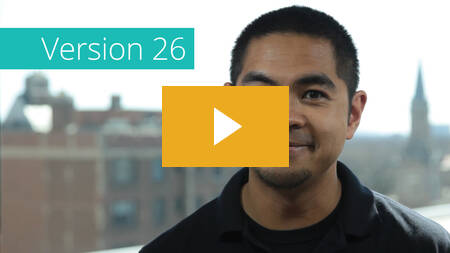 Revised Means Testing Numbers:
The IRS National Standards for Allowable Living Expenses (BALE) and the Chapter 13 Administrative Expense Multipliers are revised effective 5/1/17. After updating Best Case, users can view the new figures in the program by changing the expected filing date to May 1st or later on the General tab in Form 122A-C.
For detailed information visit the Department of Justice. For a detailed comparison of the changes provided by Best Case, LLC visit the Means Test Change Comparison Chart.
New Features:
Court Notice Integration
Save money avoiding costly PACER fees – Your Free Looks are auto-downloaded
Improved Case Management – View Court notices and events directly from the client file
Never miss a Court deadline – Events are auto-populated to the Integrated Calendar
Integrated with Best Case – No additional fee and easy setup
Enhanced Client/Case Management
Track client-supplied documents with a checklist – Customize the default list or create your own
Manage client billing inside Best Case – Record fees, payments and view the balance-owed
Organized client communication – Log activity type, user, subject and other notes
Identify the Lead Source – Run reports to ensure your marketing activities are aligned
Related client cases – Include Adversary Proceeding details to keep all activity centralized
Integrated Online Calendar
Save time scheduling Court dates – Events are auto-populated from Best Case
Sync events to your own calendar – Push dates to your Outlook, Google or other Internet Calendar
On-the-go access – View court notice emails, PDFs and other events on any mobile device
Student Loan Analyzer
Identify if educational debt can be discharged in bankruptcy – Enter client data including student loans, grants, scholarships and financial data for calculation
Built-in databases – Explore statistics for dischargeability based on jurisdiction, circuit and by judge and lookup a school's cost of attendance (COA) and accreditation status
Comprehensive analysis – Learn how to address next steps with detailed how-to instructions
Access sample complaints and motions – Built-in templates help you prepare the case for filing
Interface Updates
Modernized and simplified icons
Re-organized buttons on the Client List, Toolbar and Forms & Schedules window
Improved print functionality for forms
Revised Chapter 13 Forms:
Northern District of West Virginia Chapter 13 Plan*
New Supplemental Forms:
Student Loan Documents
Complaint Regarding Cost of Attendance (Generic)
Complaint Regarding Non-Qualified Educational Loan (Generic)
Complaint Regarding Undue Hardship (Generic)
Motion for Summary Judgment (Generic)
Motion to Reopen (Generic)
Request for Admission (Generic)
Request for Production (Generic)
Interrogatories (Generic)
* Requires Purchase of local 13 plan or forms package. Visit our local forms page for pricing.